Aug 23, 2020 08:44 PM Central
Leah Negrin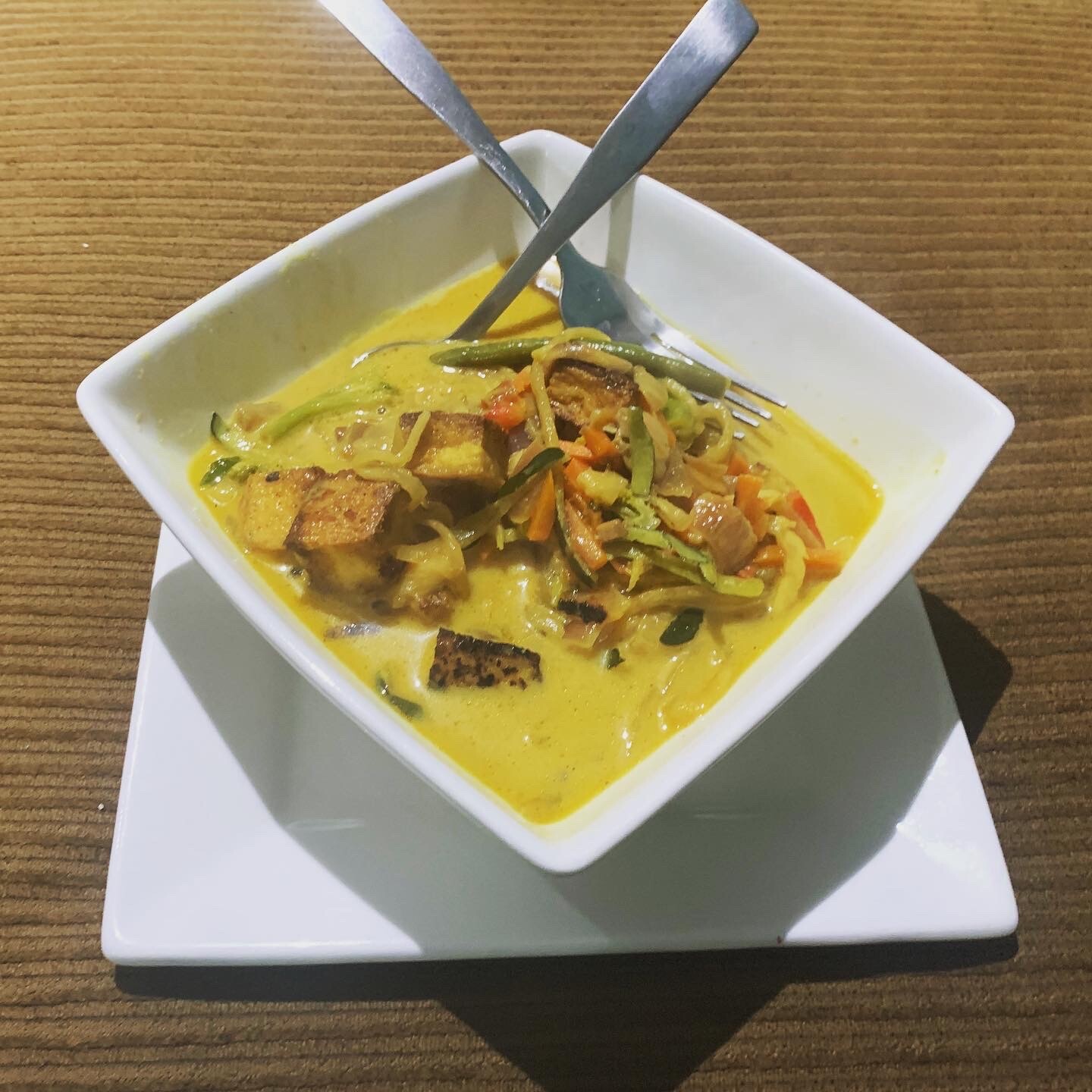 This recipe is so yummy! It's also not so difficult to make, and you can easily double, triple or even quadruple it!
Ingredients:
1 teaspoon coconut oil
2 tablespoons red onion (chopped)
1/3 cup full-fat canned coconut milk
1 teaspoon Thai red curry paste
1 teaspoon ginger (we also used ginger EO for this, cheaper and doesn't go bad)
1 dash coconut aminos (or tamari)
1 cup zucchini noodles
1/2 cup broccoli (cooked, /cauliflower/veggie of choice)
Thai basil (When we made this we used basil EO since it's more economical and doesn't go bad!)
Lime EO
Instructions
Sweat the onions in the coconut oil in a small pan on medium-low heat for about 1 minute.
Add in the coconut milk, curry paste, ginger and coconut aminos and stir until everything is combined.
Add in the coconut noodles and broccoli (or whatever veggie you'd like) and heat, uncovered, until they reach the texture you like. I like to cook my noodles for around 3 minutes. They get tender, but not too soft.
Add in a drop of basil EO, and lime EO, and chopped peppers and enjoy!