Nov 21, 2023 02:14 PM Central
Leah Negrin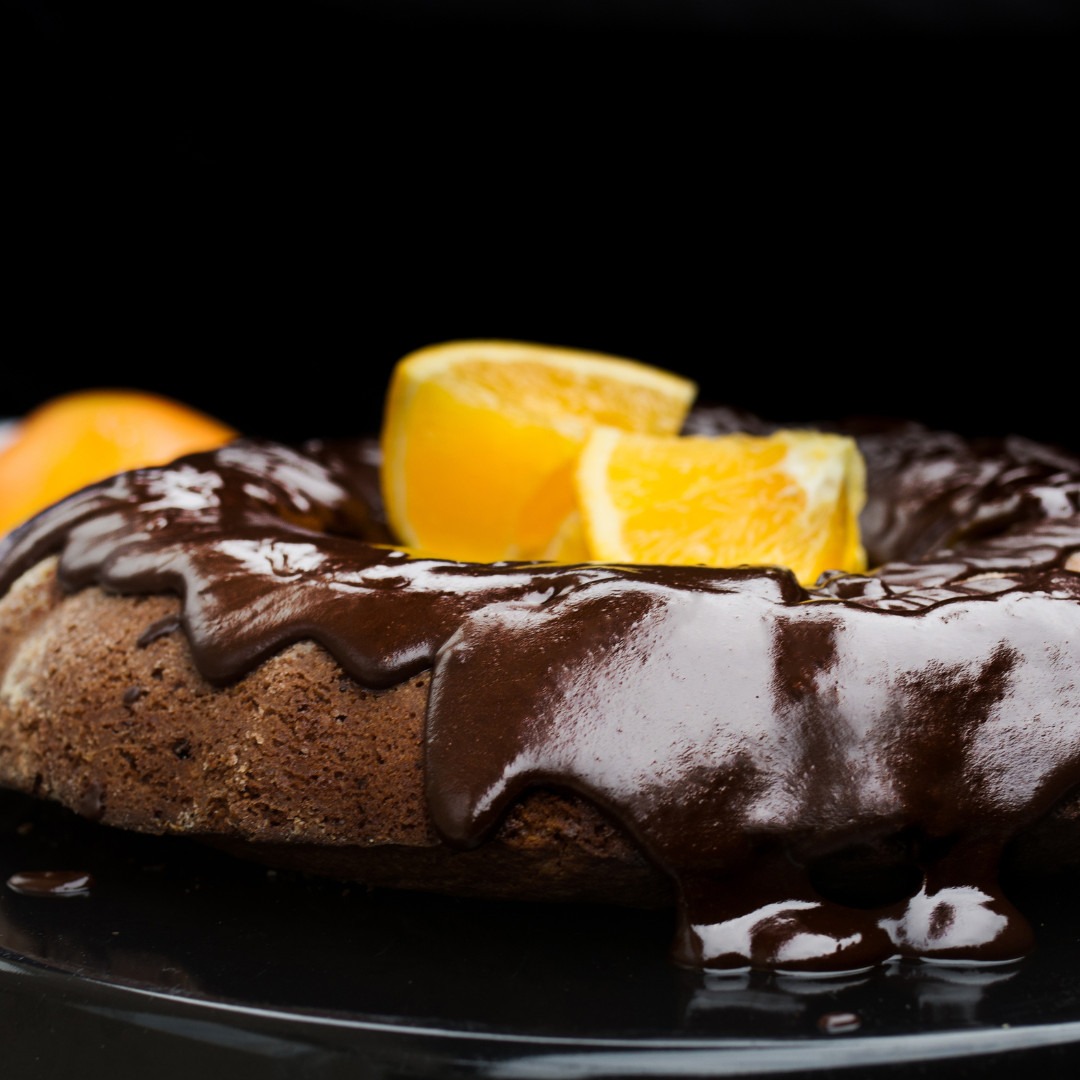 Doesn't everybody love chocolate cake!?
This cake is
moist and has a beautiful citrusy flavor from Young Living's Orange essential oil. You can't go wrong! Enjoy!
Ingredients
1¼ cup self-rising gluten-free flour ½ cup coconut sugar

½ cup cacao powder (bonus organic and raw)

½ cup coconut sugar
1 cup coconut milk or milk of choice (room temp.)

½ cup maple syrup or local raw honey

½ cup melted coconut oil or non-dairy butter (I use Miyokos butter)

1 tbsp white vinegar or lemon juice

6 drops orange essential oil (to taste) (important to start small, you can always add but can't take away!)
White Chocolate & Orange Frosting Ingredients
1½ cups non dairy white chips

½ cup coconut cream (stirred well)

1 tbsp melted coconut oil

1 tsp grated orange rind/zest

pinch of sea salt (optional, to taste)

6 drops Orange Essential Oil (to taste)
DIRECTIONS
1.

Preheat oven to 350F and prepare a 7-8inch round backing tin by rubbing a thin layer of coconut oil around the inside of the pan and line with baking paper.
2. Mix all the dry ingredients together in a medium-large bowl and set aside. Then mix all the wet ingredients together in a medium bowl right before you are ready to add to the dry ingredients.
3. Pour the wet ingredients into the dry ingredients and stir until just combined and then pour the mixture into the prepared baking tin and smooth the surface a little with a spoon or spatula.
4. Bake for approx. 35 – 40 minutes until the cake is completely set and a toothpick inserted in the middle comes out pretty clean or with few moist crumbs.
5. Allow the cake to cool for 5 minutes before removing from tin. To remove the cake from the tin gently slide a butter knife between the tin and the cake loosening it from the sides and then turn out onto a cooling rack, cake stand or platter.
6. Let the cake cool completely before adding the frosting.
1. Using a double boiler on medium heat with water in the bottom pan or bain-marie (a pan filled a little over ¼ of the way with simmering water and a metal or heat-proof glass bowl on top) add the white chocolate chips, coconut cream, coconut oil, orange zest and salt and gently stir all the ingredients together until the white chocolate has melted and there are no lumps approx. 5 minutes. Remove from heat and cool 5 minutes then add the orange essential oil and stir to combine.
2. Let the frosting set for a few minutes then spoon over the top of the cake and gently smooth out over the top, allowing the frosting to spill over the sides then smooth around the sides to cover. Top the cake with white chocolate chips and/or orange slices.