11/03/2023 11:00 AM Central
Leah Negrin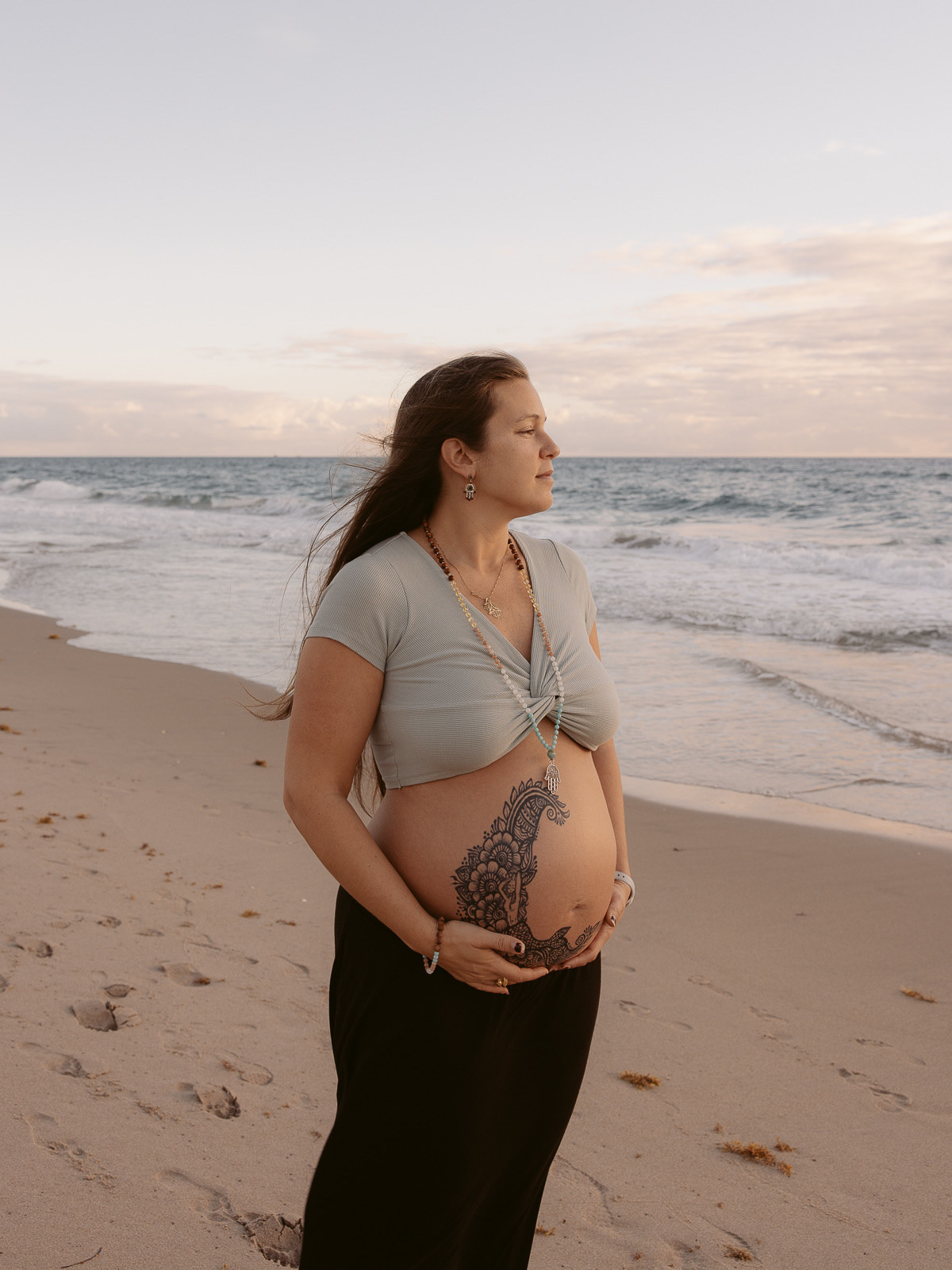 Something I get asked about in terms of pregnancy (well besides food that is) is the all too famous stretch marks!
So I wanted to share some of my pregnancy secrets for your growing belly!
Your skin is literally being stretched by growing a human (which is pretty amazing if you think about it!) BUT can we do anything for those marks that sometimes show up and don't always make you feel the most confident version of you? Absolutely!!!
First, let me say, YES there is something to be said about wearing them with pride, but also we can do so much to support the health of our skin along the way! It's not only important to support your skin for stretch marks, but with a rapidly growing belly and stretching skin can come lots and lots of itching too.
Every night I would apply what I call the happy belly blend. This is my super simple balm-like recipe that consists of Lavender, Frankincense and Cypress essential oils mixed with coconut oil. It is so soothing for the itching and it's also very moisturizing which may help with the appearance of any stretch marks.
Here is what you will need:
A glass jar with lid for storage
Coconut oil
Start by melting down the coconut oil and then give it some time to cool a bit (not until completely hardened, you still want it soft for mixing).
Then go in and add about 10 drops of each essential oil and stir just until it's well incorporated.
To be fair I just threw random amounts in towards the end of pregnancy.
I am extremely picky about what goes on my body and essential oils have little regulation. Young Living oils tick all the boxes for me when it comes to the best of the best in the industry, so only
Young Living
essential oils for me.
During my last few months of pregnancy someone said to me that I could get stretch marks after birth, which I thought well maybe that is possible?
But also, maybe not!
Luckily for me (as usual, disclaimer here that everyone's body is different!) that did not happen!
I'm in the process of creating a guide all around nutrition and support for pregnant women to share all my secrets and best kept tips to help you during your journey, join the waitlist
here
to be the first to know when it's available!