Jan 28, 2020 03:31 PM Central
Leah Negrin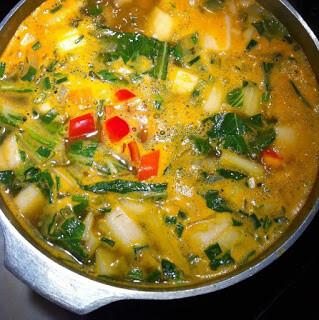 Homemade Veggie Soup

Veggie soup to me is one of the easiest things to make in the kitchen. I generally throw in whatever veggies are in the fridge or freezer, some garlic, veggie broth and go! This recipe is a little more structured to give everyone an idea of how to make your own veggie magic ✨

Veggie Soup Recipe:
Serves about 8

1 box of organic vegetable broth
4 organic potatoes cut into cubes
1 bunch of organic Bok choy ripped or cut into pieces (or organic spinach if bok choy isn't available!)
1-3 cups of organic broccoli (I end up using frozen a lot, depending upon season and travel plans)
2 chopped organic red bell peppers (this could be orange, green or yellow-whatever floats your boat!)
4 organic celery stalks
½ of an organic onion
4 whole organic carrots cut
2 tablespoons of nutritional yeast (I use
this
brand because there is no synthetic folate in it and it tastes delicious!)
2-3 bay leaves
2-3 organic garlic gloves
1 tbsp of olive oil (I'll use coconut oil at times as well!)
Salt and pepper to taste (I don't love pepper so I don't end up using this, but I know I'm the exception with this)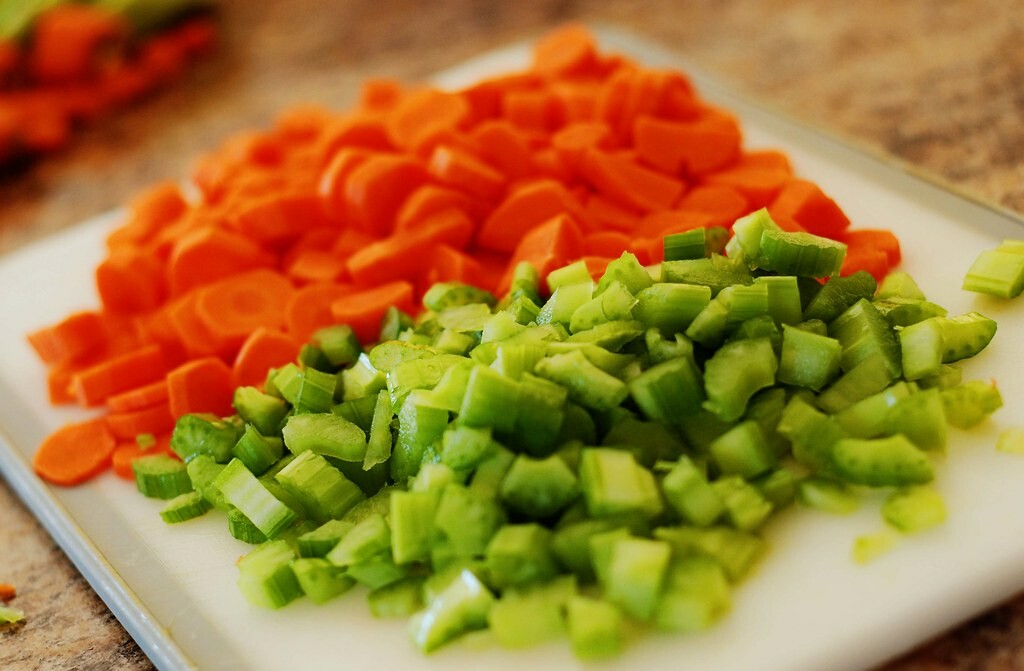 First put the bay leaves and the vegetable broth into large pot on low heat. Next chop up the onions and garlic gloves and sauté in separate pan (when I'm time crunched I simply
sauté these in the soup pot before I add in the bay leaves and veggie broth)
. After those are cooking, cut up the potatoes and the carrots and put into the large pot with the vegetable broth. Once the potatoes and carrots are cooking cut up the rest of the vegetables and add them along with the nutritional yeast.
Let cook until the carrots and potatoes are your desired texture, whether more mushie or a little crunchy!